Who we are
Why choose our agency
Our agency is the most effective combination - many years of experience in the Polish advertising market, and a fresh look at all the news appearing in the very dynamic world of marketing communications. We offer a wide range of services, we can implement complex tasks related to every plane of marketing operations.
We develop and implement solutions for the most demanding customers. We understand the importance of response time and flexibility in changing market conditions. We do not waste time. We operate in a variety of industries - from food and catering to high-tech. We offer the best solutions for every one of them.
Our agency consists of people with extensive experience in various industries, with a non-conventional way of looking at the surrounding reality, world-hungry and open to everything new. We have knowledge gained both in renowned advertising agencies, as well as the largest trading companies.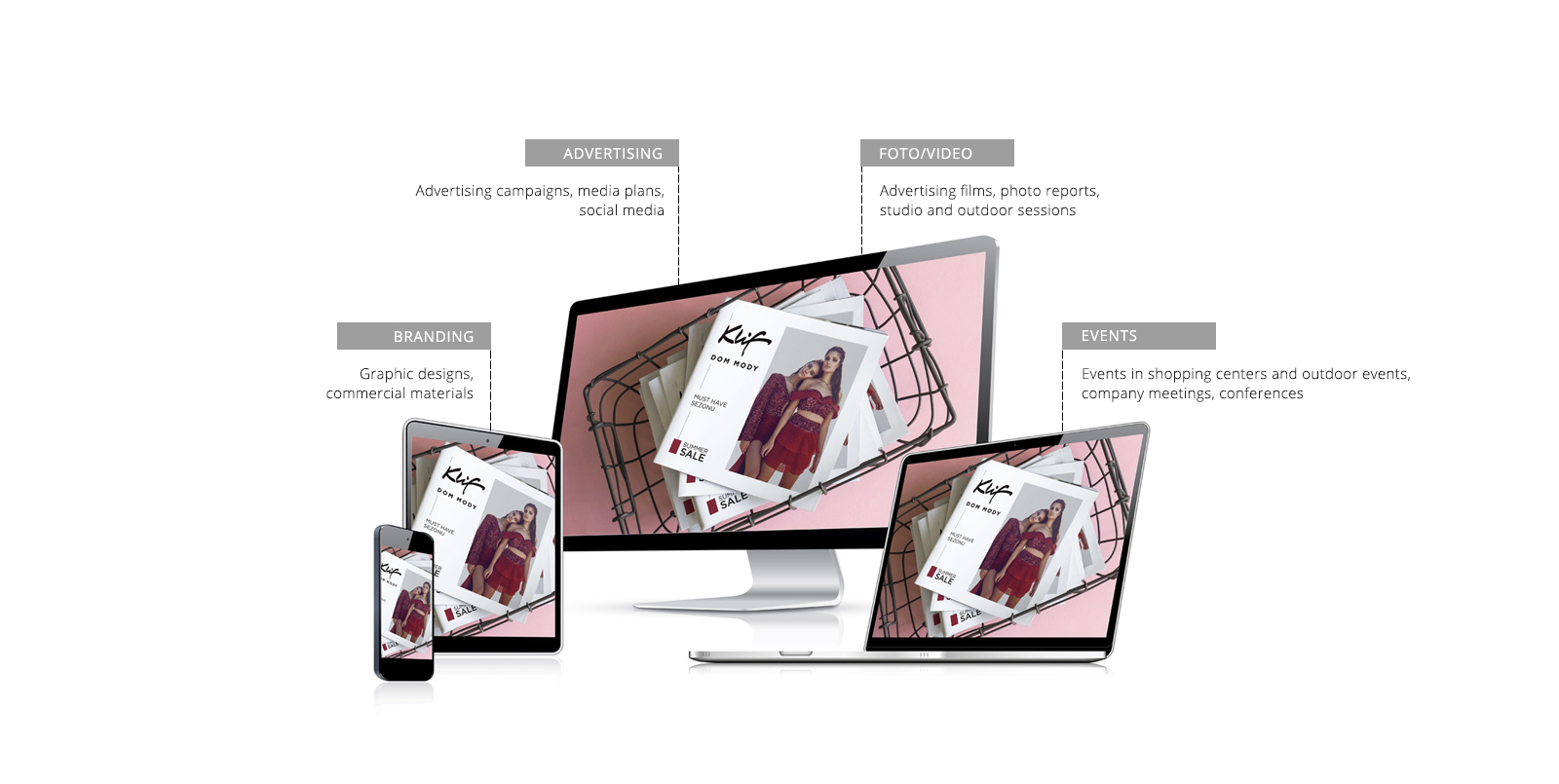 How we operate
Project implementation process
01
RESEARCH
We start each project with detailed consultations with our Client. In-depth understanding of Client needs is our highest priority at this stage of project implementation. Thanks to this, they will get exactly what they expected.
02
APPRAISAL
Next we carry out a deep analysis of the feasibility of the project so that the solutions we propose to the Client are always designed in an optimal way. A wide range of suppliers and subcontractors helps us prepare a tailor-made offer.
03
IMPLEMENTATION
During the implementation of the project, the entire team makes every effort to ensure that the end result is satisfactory for the Client. All our activities are aimed at the most efficient implementation, with emphasis on timeliness and efficiency.
Our clients
Over 60 companies put their trust in our services